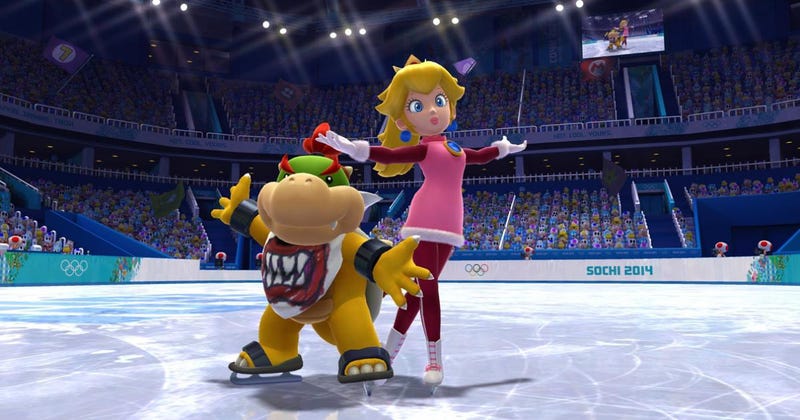 Today's song comes courtesy of a game that many of us may have ignored. Let's be honest here, the Mario & Sonic games at the Olympics stopped being relevant a long time ago. But what if I tell you that the latest iteration of the series has one of the best soundtracks ever, don't believe me? Well... The latest iteration of the series may have the best re-arrangement of one of the best songs from one of the best soundtracks ever!
Track: Bowser's Galaxy Generator | Game: Mario & Sonic at the Olympic Winter Games Sochi 2014 | Composers: Mahito Yokota, Ryo Nagamatsu and Koji Kondo | Arrangement: Sega Sound Team
Still with me?
In Super Mario Galaxy 2, Bowser's Galaxy Generator is the last level you set your foot on before taking on the King of the Koopas, it's only fitting that the track that plays in said level evokes a feeling of grandeur, as in the music is telling you: "a great encounter awaits you". The Super Mario Galaxy Orchestra team understood this, and created one of the best Boss level songs that a Mario game has ever had.
The Sega Team took the liberty to re-arrange this same track, add a whole bunch of layers, creating a monster that no one saw coming. Bowser's Galaxy Generator now resembles something that would fit if Starsky & Hutch were space detectives.

The dramatic drums introduce the trumpets who in turn make way for a funky guitar riff, the frame freezes as Mario and Sonic jump out of a exploding Koopa Clown Car. The rest of the opening credits roll in and in the last frame the silhouette of two mysterious figures blinks for a second...


---
You're reading TAY, Kotaku's community-run blog. TAY is written by and for Kotaku readers like you. We write about games, art, culture and everything in between. Want to write with us? Check out our tutorial here and join in.
Follow Nach on Twitter @Nach212 he may tweet or may not tweet between gaming and eating sessions.