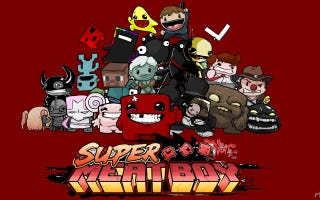 Hey everyone! Welcome to the Graveyard Shift, the nightly hang-out hosted by Kotaku's reader-run blog, TAY. This is a place to talk about anything - your lives, your gaming habits, or whatever else you desire. Hop on in and join the discussion! When you're done here, you could always go check out the articles over at TAYorTAYClassic! Or, if this is your first time at TAY, please check out this TUTorial!
I feel happy for the gaming industry in this time. We see more and more developers, artists, designers, etc. leaving big AAA games companies to form their own independent studios. In the last 5 years or so, this has really impacted the indie industry, bringing us games beautifully crafted and you could say, with a free spirit.
Normally big game studios channel their resources on franchises, which are good, we all play them, and their sequels until the third or fourth messes it up and then they reboot it so more profit can be made from it, which is good also, because we also enjoy it, even if we criticize or not.
Giving the opportunity to indie studios to publish games has brought the revival of roguelikes, and games inspired by a single individual or ones bases on needs, like depression help, dealing with cancer, and so on.
The most anticipated one for me is Hyper Light Drifter.
The games I enjoy the most these days, are probably indie titles, my favorite is probably Super Meat Boy, the accuracy of controls is almost a miracle.
Whats your favorite indie game?
Very important links