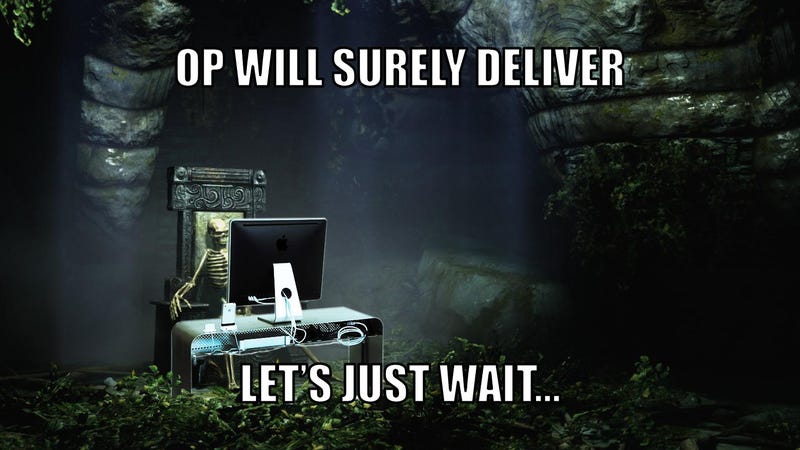 Good evening everyone, and welcome to the The Graveyard Shift, which is hosted by Kotaku's reader-run blog, TAY. This is a place to talk about life, video games, or anything else you want, so feel free to hop in and join in the topic discussion, or anything else you want. Then, when you're done, feel free to dive into other articles on TAY and TAYCLASSIC. Feel free to check out Ani-TAY. Is this your first time on TAY? Then check out this handy TAYtorial!
Hold on, let me just prepare
...
the roundup is coming
....
I swear.
...
Alright, tonight's roundup are:
I'm a patient guy, so patient that sometimes it drives other people nuts. Phantom Breakers Battle Grounds for the PSVita got delayed at the last few hours and have been moved to next week. =(
And I've just finish reading the latest chapter for My Wife is Wagatsuma-san. Holy POOP, this chapter just blew my mind and I can't freaking wait. ;_; August 5, 2014 is a day I'm looking forward to very much (Also, Akiba's Trip release date have been pushed to August 12, 2014, I might not have survived if it didn't get delay.)
Meanwhile in Japan, Phantasy Star Online continues to receive more big updates and the West have yet to see the game since announcing it 2 years ago. Also, Sega is also releasing Phantasy Star Nova on the Vita in Japan, I can't wait for Sega to localize that.
Also, feel free to let NISA know you want a physical release for htoL#NiQ: The Firefly Diary.
So tonight's topic is :
Be sure to check out the following pages: