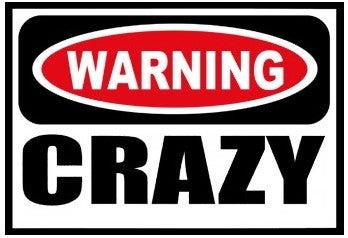 Thanks to Comrade Novibear and Herr DocSeuss, I have a TON of new Steam codes to give out. Same as the last few topics I've made, you need to post a picture of whatever (taking it off Google Images is A-OK!) is requested and your e-mail address or Steam account in order to get the code. I have copy/pasted the unused codes from the previous topic to here, and made the objectives a little easier. Also, because this is a new topic, people who have claimed codes before can claim an additional code here. Go!

NightSky (one left) - [Reply with an image of a Brent Gretzky hockey card].
Waking Mars (one left) - [Reply with a fan art image of Teisel Bonne doing something awesome].


And here's some heavily-discounted games I'm selling on eBay: http://www.ebay.ca/sch/pyramidhea…

[Taken] Dungeon Defenders (w/ all DLC) - [Boxart from the 2013 funny-bad David DeCoteau movie, "A Talking Cat!?!" - seriously though, watch that movie].
[Taken] Crayon Physics Deluxe - [Something silly from Garry's Mod].
[Taken] Awesomenauts - [Image of a live Vektor concert].
[Taken] Frozen Synapse - [Picture of a Wittmann-brand robot].
[Taken] Broken Sword: Director's Cut - [Reply with a cool fanart of your favourite Pokemon!].
[Taken] Real Warfare 2: Northern Crusades - [Walken on sunshine].
[Taken] Real Warfare: 1242 - [Post the box art for any Brad Anderson-directed film].
[Taken] Splice - [Fanart of Marcus Fenix as sexy young woman - a fellow TAYer insists it doesn't exist].
[Taken] Fantasy Wars - [Screenshot of Pokemon Pinball for GBA].
[Taken] Off-Road Drive - [Any olde-timey advertisement].
[Taken] Cogs - [Amano art of Kefka from FF6].
[Taken] Death Track: Resurrection - [A moo-cow].
[Taken] English Country Tune - [Papua New Guinea's flag].
[Taken] Superbrothers: Sword & Sworcery EP (one left) - [Original Phoenix Coyotes "away" jersey (i.e., not the white one)].
[Taken] Borderlands: GOTY - [Picture of caged zoo animal].
[Taken] Reign: Conflict of Nations - [Any Turbo-Grafx 16 game].