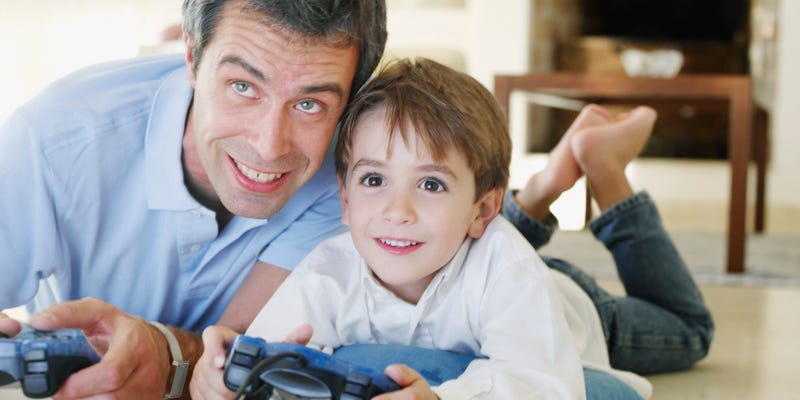 ("Hey kid, guess what, I'm not your real father. BAM! DAD TAKES THE LEAD! Wait, where are you going Henry? Henry it was a joke!!!")
The article on the main page got me thinking. I am actually in the same boat as the author, with a daughter of my own who is 5 and is starting to want to become involved in video games. While I don't mean to shield her from the world, I also don't think her playing GTA V right now is the greatest parenting move. I've got her playing Ratchet and Clank 4 for all, or whatever it's called. I'm wondering how to get her more involved without breaking out textbooks and going over the history of vidya games...
But anyway how did you get involved with gaming? Got any interesting gaming stories to share?
For me, I remember my "babysitter" would bring his Nintendo over to our house and play while his girlfriend watched us. Eventually in 1988 we got our very own Nintendo. My favorite game was Contra and I could play it over and over again. I liked to think at the end when the credits rolled that the "Special Thanks to Contra Team" was a shout out to me and whoever I was playing with. I thought I was the biggest video game nerd around but one day I had a friend over. He was a nice kid and more popular than me in school so this was a big score for me! However, when he got to my house he plopped down in front of our little 12" TV that the Nintendo was hooked up to and didn't stop playing for 5 or 6 hours. I actually left him there towards the end and went swimming instead. Needless to say, I never invited him back to my house.