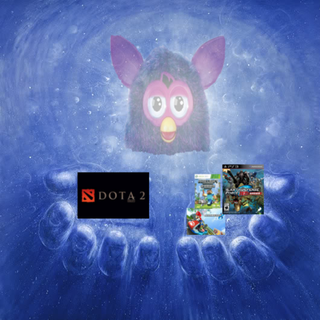 August game nights. You want em and I've got em.
This month just do write ins as I'm too lazy to do a strawpoll and we always end up with the same few games anyway. Soooooooo vote:
Format:
Vote: Game
If you like a vote, star it. Most stars gets a spot! Hurray! Efficiency. Shardybearfast I will use the image from last month.
Also to finish out July we've got Mario Kart 7 tonight. Probably, I'm GUESSING, no one is going to show so it may just turn into DOTA 2 night as the default, "no one showed" game. Possibly minecraft. I dunno I'm on steam, if no one shows i'll be in the chatroom.
Also: The drawing for Minecraft is tonight! I will alert the winner tomorrow via blip and let them choose their system. Tonight is your LAST CHANCE to show up to a game night to be entered into the drawing.