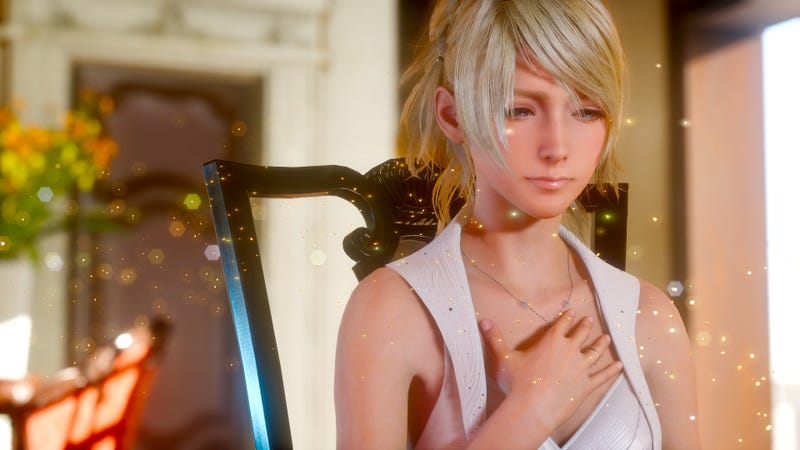 Good evening everyone, and welcome to the The Graveyard Shift, which is hosted by Kotaku's reader-run blog, TAY. This is a place to talk about life, video games, or anything else you want, so feel free to hop in and join in the topic discussion, or anything else you want. Then, when you're done, feel free to dive into other articles on TAY and TAYCLASSIC. Feel free to check out Ani-TAY. Is this your first time on TAY? Then check out this handy TAYtorial!
Some articles to hype yourself about:

Sometimes, you just want to avoid getting hype to avoid disappointment. But it's not easy especially when curiosity gets the best of you.
Right now, more than anything, I don't want to be disappointed by FFXV and the best way to go about it is avoid news and such, and avoid building expectation. But it's not easy to look away when the trailers and screenshots are eyecatching. Oh, and the girl up there, her name is Luna (I really like this name). Don't know if she's a separate character from Stella.
Are there any games that you are trying to avoid being hype and be pleasantly surprise?
Feel free to talk about anything tonight.
Be sure to check out the following pages: