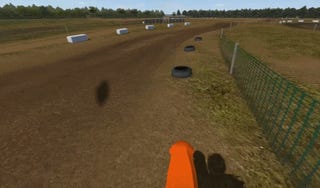 Full disclosure: I'm not a professional motocross racer, I'm just an enthusiast.
"MX Bikes is a realistic motocross simulator, based on a scratch built physics engine that accurately simulates motorcycle dynamics and setup options."
Or as I like to call it, the wreck over-and-over simulator. It's the kind of game that takes a bit to get used to. This is NOT a fast paced racing game. It's a full on simulator. I've been incredibly impressed with it. You can try out a free demo of the current beta build over on their site.
I take an in depth look at it in the following video. (now available in 60fps!)