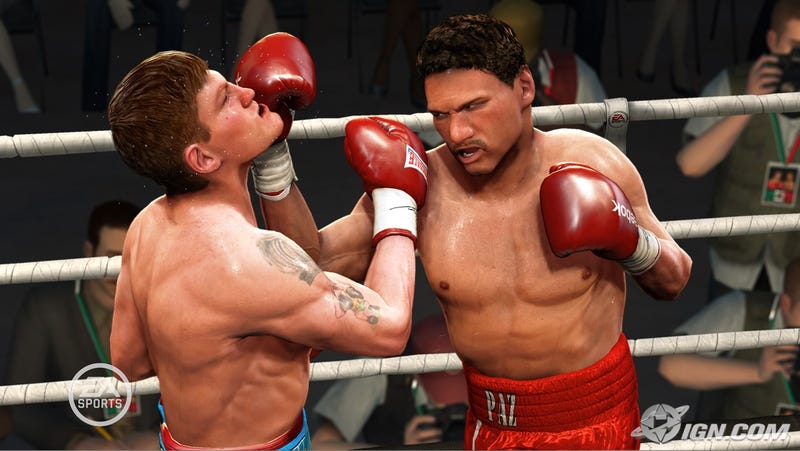 Welcome back people. When we last left our intrepid adventurers, they were tied one a piece. Which consoles are going to pull ahead today? Read on ye curious soul...
Customization:
So, you have a new
next-gen box. How much can you make it your own? How personal can the
experience be? Can it know your name and sign you in because it knows your
face? Can it tailor experiences to your interests? Can it lightly caress your
face at it reaches down and…*cough* moving on…
PS4- Winner: I am going to make an admission right now: PS4 actually feels like a slight step back in terms of customization from PS3. I mean, yes, it now can greet you by name and allow you to see your friends by name. That is a welcome change. It can even register your face via the (not included) PS camera and sign you in via voice/face. Additionally, there are a few options for you to tweak some of the tinier aspects of your experience under general system settings. Those things are great.
It is still a step back though. Dynamic themes are gone. Heck, regular themes are gone as far as I can tell. Do you like blue backgrounds? YOU BETTER DAMNIT. Even beyond that, you cannot upload your music onto the console anymore. If, like me, you remember the days of blaring your own music out the speakers while racing in Need For Speed, then you will be very disappointed these features are gone. In its place is music unlimited, which is quite nifty when it works. The problem is that it is an additional cost and it is currently very buggy. A friend of mine has used it a lot lately and suffered many crashes/glitches/general weirdness. For my part, I have tried Unlimited twice now. Both times it worked for about 20 minutes in a game, and then went the way of Crisco after a cheap Chinese buffet binge: it died.
Beyond these losses, the PS4 just does not feel very customizable. It feels rigid in its design. That is not a bad thing since the design is pretty damn good, but it still holds it back in this area.
Wii-U – 2nd place: There is really not much customization to speak of on Wii-U. You can make an avatar (Miis) and you can name them after yourself. Some first party games have run with this feature inserting your mii into things, and Nintendo tries to do some things with miis. Beyond that, there is not a ton of customization features, but you can change the way things are pinned to your home screen to an extent.
X1 – T.T : In a sense, the Xbox One should probably win this category. The pinning system I discussed in a prior post, the ability to connect anything into it via hdmi, and a Kinect camera that is surprisingly accurate as a camera all should secure the X1's victory. Unfortunately, and this is a running theme with X1, there is good stuff here being marred by bafflingly stupid decisions. In fact, some of the things missing are so basic that I would not even call them "customization" options so much as "COMMON SENSE." These include a frustrating lack of options in the system settings (you can change almost nothing), no ability to see how much space on your HDD memory is available, and no ability to change the name the console addresses you as.
Let me expound on that last one. Let's call me Crisco and my mother Plinko. When I was a wee Crisco who had just gotten an original Xbox, I put the account in my mother's name. After all, I was 13 or something and I had to make a username anyway. Flash-forward 10 years later, and the X1 loads up and flashes on the screen "Hi Plinko!" I am initially befuddled, but realize what is going on an am somewhat amused. I got to X1 settings to change my name…only…there is no setting for that (there is no setting for any damn thing on this console T.T*). So, I sign into xbox.com. I sign in without issue, but when I get to the account management I am told that, since I am going to be touching sensitive info, I need to verify my email FROM 10 YEARS AGO.
"Xbox, I do not have that email anymore…" I say. "Can you just look it up from the many phone numbers, mobile numbers, my actual sign in email I use now which I updated years ago, password, etc?" Xbox responds "nope. I will tell you what we will do. We are going to lock down your account for 30 days. If, after 30 days, you try again, then we will know you are legit and let you use your new sign in info." I respond "But that does not even make sense and will do nothing to prove my identity, and I will be stuck as Plinko on my new X1 for a month…" Xbox responds "lol." T.T
In summary, X1's customization is balls and the M$ support system is balls.
.
.
.
.
.
.
.
.
Noise
I will not spend too
much time on this one. It is either quiet or it's not. It is not really a big
deal either way, but it is good to know.  
PS4- Winner: The PS4 makes no sound. Period. The PS4 is a ninja that has snuck into your house to kill you in your sleep. You will never know it is there. Effectively, if PS4 were a ninja, it would look like this: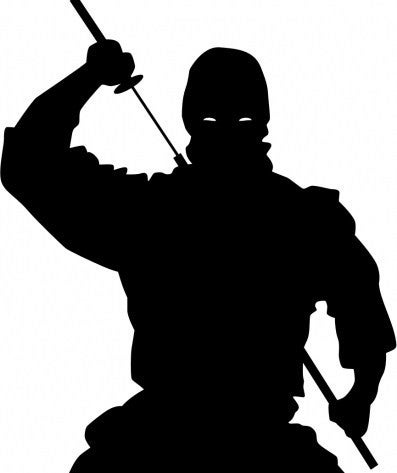 .
.
.
.
.
.
.
.
.
.
.
Wii-U- 2nd place: The Wii-U is not that loud. It runs pretty quiet though I sometimes hear the disc spinning/reading, and it does make some noise to let you know it is alive. Nothing noticeable, but not bad at all. If the Wii-U were a ninja, it would look like this:
X1- T.T: The X1 sounds like a jet liner at takeoff. It is incredibly loud at all times and just sounds ill sometimes. Seriously, I know it was important to them that it have a fan powerful enough to cool the console at all times, but DAYUM DAYUM DAYUM
I am not sure I know of a louder console in general. It is almost impressive if it were not so noticeable (it may function as great air conditioning in the summer months actually). If the X1 were a ninja, it would look like this: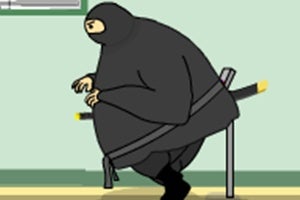 .
.
.
.
.
.
Game Streaming
Much like tv features,
game streaming has become a staple of the next generation. Rather it is
streaming the game content from your television to a handheld/controller, or
streaming game content online for friends to see: streaming is here to stay. 
NOTE: Despite this section being rife with possibility for dirty "streaming" puns, I will attempt to refrain from such childish antics. Maybe.
Wii-U- Winner: Yup. Wii-U wins. Wii-U wins with the caveat that you like limited functionality that works amazingly well. The Wii-U cannot stream online, so it is technically less robust in terms of game streaming features. It makes up for that with the fact that its game streaming to the gamepad is superb. As I will mention below, no other console can do that right now. Game streaming on any other console has a certain amount of lag that is unavoidable. Somehow, Nintendo used black magic to avoid this with the Wii-U. I have played from my chair, from my bed, and my bathroom (WHAT?). It works. It works in all of them. Perfectly. That makes Crisco happier than *insert Chinese buffet joke here*
PS4- 2nd place: PS4 has a technically more robust set of features than Wii-U in that it has game streaming online AND streaming to a handheld via the Vita. Vita streaming mostly works, but you have to be at an incredibly close distance for it not to get just a tiny bit laggy. It is perfectly acceptable if you are in the same room, but not really after that. Honestly, it feels more like an experiment Sony conducted and decided to leave in the final product. I assume it will be built on later and firmed up, especially with the Vita TV.
Meanwhile, I have not tried game streaming via Twitch, but I have watched two different friends do it and talked with them the whole way through. My observations are this: You need incredibly good internet connection for the picture to not get compressed and digitized on the stream, and it is incredibly easy to set-up and do. So, not a bad feature at all, but only if you have the internet to back it up and friends to watch you (like I watch Twizm…always…from the bushes…).
X1: 3rd place: Notice it did not get a T.T here. X1 is pretty much just as capable as PS4 in this area with largely the same drawback (again though, this is not from my own testing, just amongst friends and other reports). The reason it comes in third is because it has all the same features as PS4 in this area minus the game streaming to another device. That subtraction puts Xbox One in third.
Conclusion
So, we are inching closer to the final tally for these here sew shiny boxes. Judging by today, the PS4 is beginning to make a run and the Xbox One is starting to fall behind. Can it make an epic run in the final segment and win my heart? Can the Wii-U shock the world and reign supreme? Will I finally stop making lame Chinese buffet jokes? FIND OUT NEXT TIME