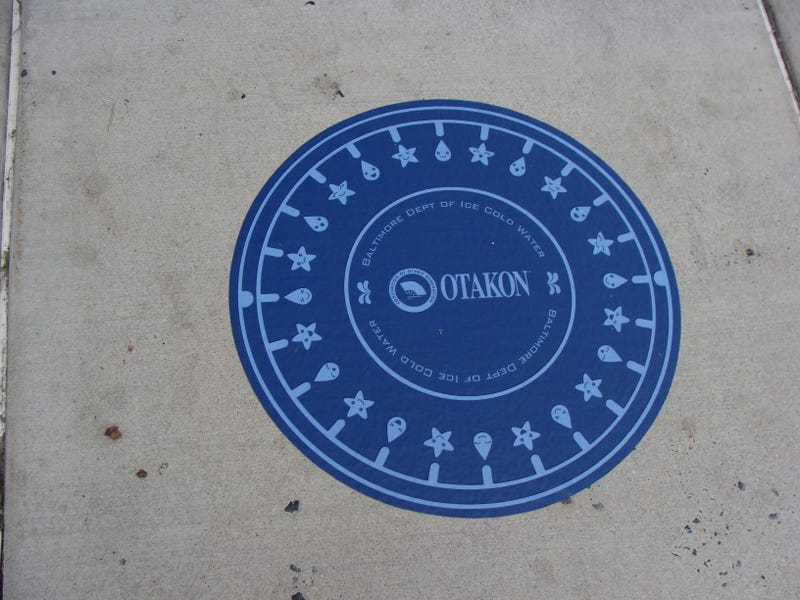 So I'm just going to put a bunch of pics here and I guess I'll caption them for you. I'm just winging it here people! Let's see what happens.
Stuff:
Pictures of stuff I saw that isn't cosplay.
Gundam (Going simple here, because I don't know anything about them.)
More handmade figures
Evangelion Figures (Did I spell that right?)
Bad ass ocarina(s?)
The only Oreimo things for sale I saw in the Dealer's Room. I don't know what they are.
Some things from the auction to help with the tsunami fund. Most are signed by VAs, artists, or directors (or all off the above).
These SAO autographed things were for their panel.
Cosplay:
This is why you really came here, right? On with the show!
I have a special pic for first thing.
I literally chased this poor girl trying to get her pic, but I had to have it.
So, yeah, my pics. I debated this for a long time, but you guys have been so great about what I already posted, so here are a few of me...most with other people.
OK, enough of that stuff. Other people time.
This person comes every year with a great cosplay, but just sits and has pictures taken of them. I have other pictures of what I assume is the same person as Appa from Avatar and Kon from Bleach.
Kick ass...that's it...that's all that needs to be said.
This Lilith had an amazing cosplay, and I was going to see if she wanted a pic with me, but what you can't see are the two photographers buzzing around her. Maybe next time.
Honey-sempai!!!
Miss Harley Quinn, one of my favorite characters ever. One year I'll cosplay as her...one year.
These are the Funimation booth babes. I loved that.
This mini-Boba was helping hand out flyers at one of the booths. And yes, that is a working R2-D2 beside her.
This one is a 2-parter. This is the front...and here is the back!
I don't know who this cosplayer is supposed to be. Anyone? It was impressive never the less.
Since my last few pics won't load (Stupid Kinja), there you go: My pictures of Otakon. (My goodness that's a lot.) Let me know if there is someone you want to know the cosplay for. I've been doing this for hours now, and got lazy with the captioning.
Also, the last picture is there twice and won't show up at all in edit mode, so I can't edit it. Other than that, enjoy the pics.