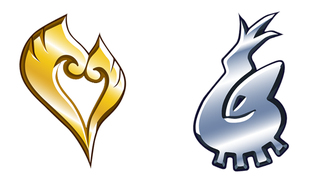 OK, so the silly teaser has been released and I'll confirm what you already know - Pokemon One a Day, Season 2 is a thing!
The first illustration will debut as early as this coming Monday! I've got a lot to prepare for this weekend but first I wanted to say some things regarding my approach to another 100 illustrations for the critters of gen 2.
I do want to say that I will put my best foot forward and attempt to not miss a day, but I want this series to be less stressful so if I take a day off or two or whatever, don't freak out. I'm going to be actively seeking out jobs and putting myself and my work out there in hopes to get noticed of course, so if there are new breakthroughs in my day to day, those would take precedence.

That said, I will of course give it my all for each illustration in terms of quality. I will again attempt to draw each new illustration in different art styles, and there will be plenty of new direction for exploration yet I can safely say that many styles of the already 152 illustrations I've done so far will probably come into play in new ways as well. I can already see myself remixing popular styles for newer works.
Rather than aspiring for 1 new style per day, (which of course I will attempt) I just want to make sure each new illustration is a fun and/or unique new depiction of everyone's favorite pocket monsters.

Expect to see more parody art and imitation for styles of pop culture based stuff as well. Season 1 was definitely more fine art oriented so this time around I'm going to keep things less formal. The main focus in terms of visual direction will be based on what and how I feel, and to try and deliver the best work I can while having fun and gaining more EXP for my craft that is picture scribbling.

So that's it, I think! This upcoming series can be considered as both a standalone and expansion to the original. Hope you guys are psyched and look forward to #152, Chikorita!

Have an awesome weekend, TAYtertots!
-Bonny John in full form, who was born in a storm but not really