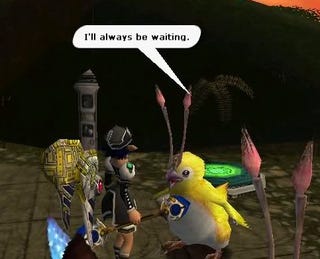 Ah the peripheral. Since the days of the light gun, game companies have realized that two buttons and a d-pad is boooorrrriiinnnggg (note: not an actual fact). To remedy this problem the "zany peripheral" was created. Many terrible, fantastic, and some downright weird peripherals were created. Some worked, others didn't, others made you question the validity of regular urination when there was, "an app for that" so to speak.
What was your favorite peripheral? Was it the short lived Virtual boy? The Tennis racket attachment for the WiiMote? The VMU?
I am going to enrage some people and cheat (like I always do on my own questions) - my favorite peripheral is keyboard and mouse. When I bought a dreamcast I tried playing Quake 3 with the gamepad. I immediately went out and bought the keyboard and mouse. Best. Ever. It worked for PSO as well so that was also nice. Now I could type, "BREAK THE BOX!" or "PLEASE WAIT, MY MOM NEEDS ME TO RUB HER BUNIONS," or the ever famous, "WILL YOU MARRY ME RAG RAPPY #52?" (For some reason I typed in all capital letters whenever I used the DC Keyboard).
The fishing controller was a close second.
——————————————————————————————————————————————
Got an idea for a slum drunk Question of the day? Mail it to me, Aikage, at issiyo@gmail.com. Don't worry, I'll give credit where credit is due, just be sure to include your Kotaku username in the email.