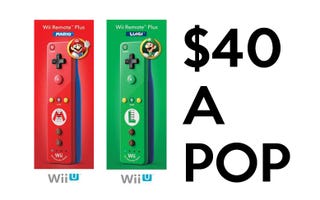 As featured in today's Nintendo Direct, these colorful controllers are now available (exclusively? Better not be...) through GameStop for $40 a piece. They're pretty snazzy looking.
Even if you already own six wiimotes *cough* you may not have enough with Wii Motion Plus. Or maybe you're just a collecting nut like me who needs every new shinny thing Nintendo throws at you.
What say you TAY folk? Will you bite?