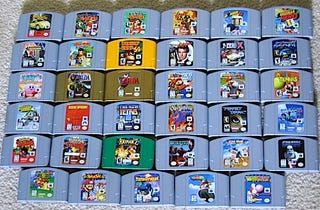 Scoop from Gamnesia:
"Yeah, but if you really want an insight I can tell you: check us out at E3, you'll see something there. That is an exclusive, actually; I have not told anyone else, any other media, or any press that. If you really are big about the N64, you will see something at E3." — Chris Gallizzi
Strong words from Hyperkin's Gallizii. Could there be a Retron6 already in the works or just a all new, standalone Nintendo 64 hardware clone with some tasty graphic enhancements and HDMI output? Yet another good reason to keep a close watch in this year's edition of e3. Also confirmed in the works is Hyperkin's very own box that can play DOS games, complete with a monitor, keyboard, and mouse, as well as a way of supporting even old computers like Atari 2600 and Commodore 64. dare I dream with ZX Spectrum and Commodore Amiga as well?

Retrodelicious times we live in.