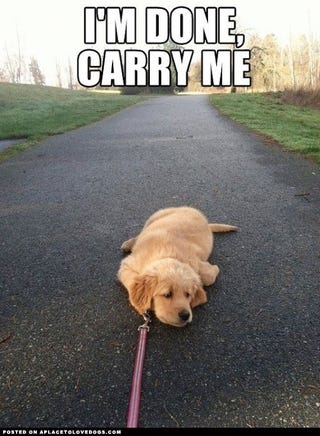 This is pretty much how I feel tonight. Had a big gathering with my family this evening. We had Christmas gifts for the kids, but it was mostly for all the adults and relatives to get together. Speaking of kids, they were the tiring part. We had 5 boys ranging from 9 months to 9 years of age. And the older ones were wreaking havoc, as you can imagine.
Anyway, I'm doing this GS tonight because I saw no one else had done it. I don't expect many people here since it's the weekend, but if you are here, welcome!
Having a good weekend? Discuss in the comments!
Also, come say hi at our IRC channel!