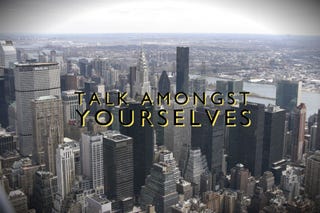 Over the weekend, I had the great pleasure of meeting some of my peers from TAY in New York City! The short version: it was a blast! BUT since I'm a weirdo thoughtful a thoughtful weirdo, I jotted down some notes on the train ride back while the memories were still fresh. Here are my experiences meeting my formerly-online friends (warning: long read):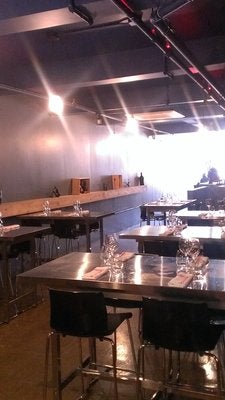 I met up with Dyram, Morie, and UI at around 11:20 11:45 (NJTransit has decided I'll never be on time) on Saturday. We met at OCabanon, a small cafe near Penn Station where I arrived. Upon entering the cafe, the first thing I do (of course) is drop my sunglasses, to which the host notibly said, "Awwww" completely to my embarrassment. NICE first impression, Tim, you're doing great.
The only other time I met somebody online before this was in college. Long story short: it was very awkward and many cigarettes were had.
That said, I was a tad nervous going into this, but I always try to keep an open mind to new experiences and meeting people. When I got to the table, I shook UI's hand first, then Morie's, and then Dyram's, to which he said "Hello, Tim" and immediately all of the awkwardness was gone. Done. Evaporated.
I order a small cranberry juice which comes with two tiny straws that are horribly inconvenient for a normal human being to drink from (why do they do that?).
After our snack, we walked over to Image Anime to peruse their selection of all things anime. Also: creepy Woody. UI and I didn't purchase anything, but Morie walked away with Rebellion Story on blu-ray and two blind box Sailor Moon minifigs (good turnouts, but NOT TUXEDO MASK) and Dyram went for a Monster Hunter blind box (didn't get the one he wanted, sucks).
We took the train over to Ippudo for lunch at a certain Z's recommendation and were put on the waiting list. Morie spotted a Gothic clothing shop, so we went to check it out. Lots of black. Some red. Randomly, the only thing that's blue in the store is a Doctor Who-themed Fez. I find some armor and a piece with just a spaulder, but oh, rats, not my size even remotely. Before Morie gets to make up her mind on a dress, our table is ready and we head back.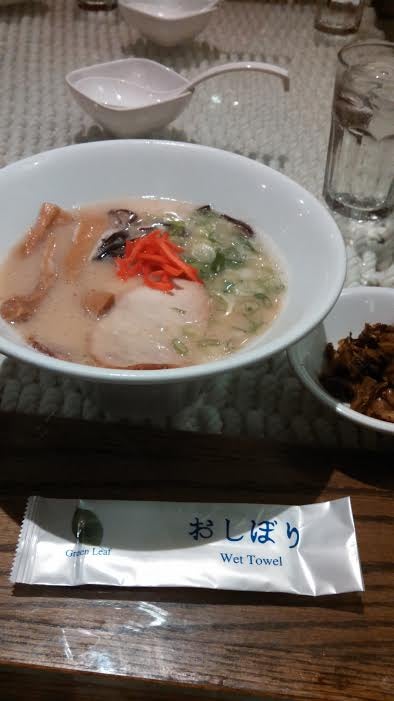 We get a pretty large table and are given menus. There's about four options for ramen, so of course UI, Dyram, and myself all order the same thing. Because we're super cool. Dyramorie get pork buns as an appetizer, and they look (and apparently are) delicious.
I realize again within about five seconds why I prefer wooden chopsticks over the plastic "fancypants" kind— there's no friction whatsoever. But the meal is pretty good, I was happy with what I got. I also ordered a Samurai which is composed of "Sake, Gin, and Apple Juice." Also served with lime and more tiny straws. Tastes pretty much like Apple Juice, but not nearly as boozy as I expected. Apparently I am an alcoholic.
After the ramen is done, they serve hot tea which I note was the perfect temperature. You know, like a weirdo.
Our next stop is a comic book store where I peruse and debate on buying the physical editions of versions I own digitally. Ultimately, I don't, but Moryram end up buying a few books.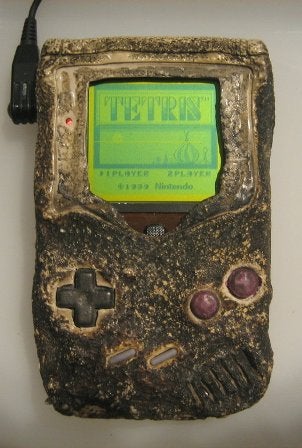 Another subway ride away, our next stop is Nintendo World. The coolest part of the building is the collection of handheld systems— most notably the Gameboy that survived an explosion in the Gulf War and still works. UI points out the limited edition Zelda handhelds he owns in the case. Much jealousy ensues. Merchandise is purchased, and we set off toward the last destination— a book store near Bryant Park.
Unfortunately, I ran out of time to actually go into the bookstore, but I'm sure it was awesome. Outside, we do an Ellen-selfie (to which probably reveals my terrible half-brow (of which I'm praying nobody actually noticed)), give them each my token awesome-hug, and depart.
I barely make it on the train as it's leaving with a big, stupid smile on my face.
Great day.
Thanks, TAY.
Pictures all taken from Creative Commons. Except for the Ramen. Thank Morie for that.