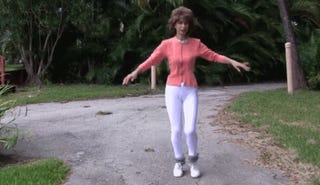 Hello all! Welcome to another season of everyone's favorite "wtf is even happening" exercise game, RUN CLUB TAYCERSIZE!*
So we're going back to basics after the previous crash and burn attempts to make run club more complicated, co-operative, and fun for all! This will be in a very similar vein to season 1 which was run as follows:
Objective: Obliterate the opposing team in points by the end of 8-10 weeks (depending on what people want).
How: Gain points by exercising. Use points to bank, or to buy power ups that either help your teammates get more points or prevent the opposing team from making a run away. As weeks roll on more power ups are introduced!
Points: Gain 1 point for every 12 minutes of a singular exercise (no stacking, 12 minutes of weight lifting + 12 minutes of treadmill running, sorry). Gain 1 point for every mile you run.
If this sounds like fun to you (it may be a bit confusing right now but don't worry it's actually quite simple!) sign up below or send me a message on Discord! After sign ups we will have a calibration week where everyone just runs and clubs and dances (where's datacide?) and then we'll get to the cut throat backstabbing, friend ruining debacle that is..
TAYCERSIZE!
(kind of like, imagine me shouting that with my arms open on top of a mountain and lightning is flashing behind me)
PS: Don't worry if none of this makes sense yet. Your only commitment right now is to say whether you will or will not commit to at least 8 weeks of exercise.