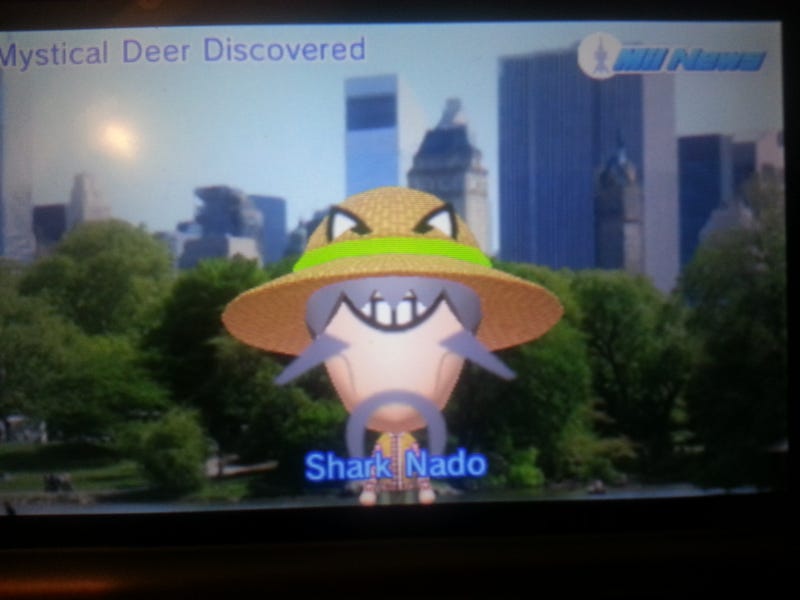 Wherever the Sharknado goes, TAY will follow it. And so, the latest sighting Fellow Storm chasers, will happen tonight at 9 p.m. EDT. This here is your reminder that we will meet in the AIM chatroom for a very special impromptu Movie Night with Sharknado 2 (Takes Manhattan) on SYFY.
I will be there at 8:30 p.m. to usher anyone new to Movie Night to the chat. Just send a message to Zarnyx or Zarnyx Uriel on AIM and I will get you added.
Thank you to Shar for directing us to all its sharkikicious glory.
All hail the Sharknado.