Heyu TAY (remember when I insisted on Brotaku...yeah...). As we know, it is a very exciting day for that one kid in GBD's class, because he can play Saints Row IV. So can you! How are the preparations for the new semester going, fellow students? I am at the moment not excited about it because I feel unworthy of it, even though I like school. It's just not the best time right now. My first class on Thursday is Sociology of Suicide. Hahaha...
The topic that was running through my head is stuff we do for kicks that turn into things we genuinely enjoy. For instance, I am a legit Kaworu fangirl now even though I thought it was just amusing at first. I like Animal Crossing a bit too much even though I bought it on a whim to be less isolated from you guys. Is there anything you tried just to try that you ended up loving? I guess "False preconceptions" also goes with this theme. My brain is kind of a mess, sorry. So this fall I thought it would be funny to play through an otome game and write about it here. But who knows, maybe I'll get really into those and and you guys will have to hold an intervention.
No, it will not be Hatoful Boyfriend. Unlike Crisco, I'm going to leave you with cake, because cake > pie.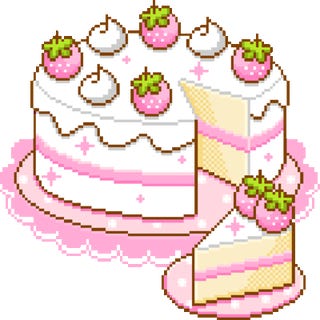 TAYCLASSIC, your bastion in the storm, pizza for your soul