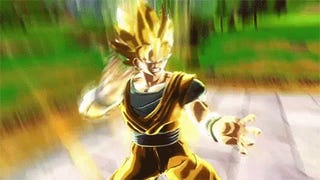 Welcome to the Open Forum, hosted by Kotaku's reader-run blog, TAY. Are you new here? Check out our New TAYtorial to get involved! Feel free to jump into the discussion topic, or comment about anything you'd like. Want more? Take a look at some of the articles on TAY or TAYClassic.
Oh hello there, I didn't see you walk in. What are you doing in my house? This is MY Open Forum now! It'll be YEAAAAAAAAAAAARS before you can challenge me!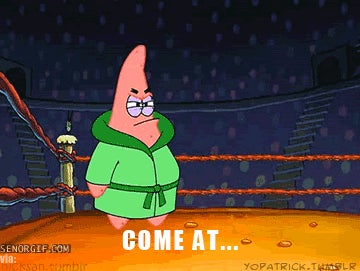 ---
My time has been spread lately between too many games. It's a slight problem... mostly for me. Monster Hunter 4, all the MOBAs I play on the regular, and I picked up Diablo 3 again with StygianKnight a few days ago.
And then I was reminded that Dragonball Xenoverse comes out today.
I haven't played a game in that series since Budokai 3, so I'm hoping this one is good. I actually watched the movie they released recently on a whim and thought it was pretty decent. The usual formula: Ridiculous fights, lots of yelling. BUT: I didn't mind that they decided years later to go ahead and make a new 'episode.'
Speaking of which, apparently they are making another Hitman movie? I don't think the last one was particularly good, so what gives?
Which leads me to the topic of the day: What's something you wish wouldn't return in some shape or form (namely, years after the original)? Didn't like the new Evangelion? Wish Dragonball Z stopped with the Cell saga? OR: what's something that returned and surprised you with how good it was?
Of course, don't feel obligated talk about the forum topic. Come, take a seat. Have a drink. Tell me of your life.