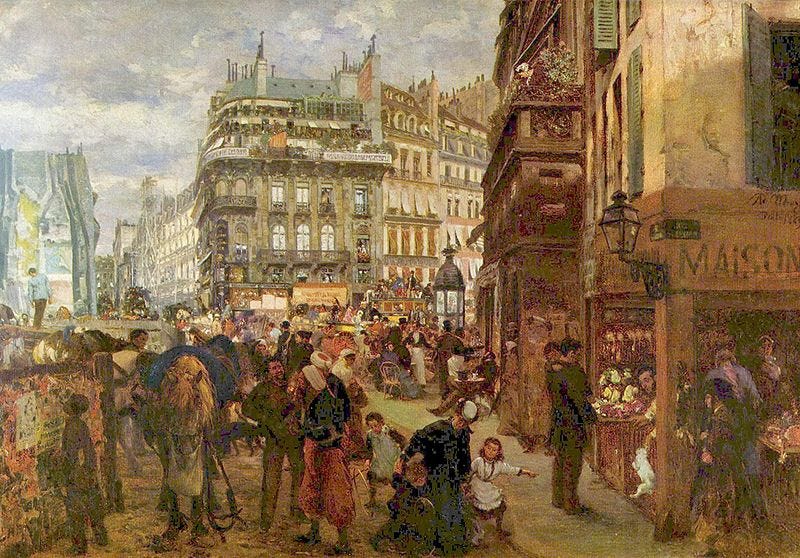 Get your Photoshop hats on, because we're bringing it back, baby! Behold your muse for the Open Forum Painting of the month.
Here's how this will work, your mission, if you choose to accept it, is to take this image and shop the heck out of it. Feel free to use the setting and people in it as you see fit to create your own custom Photoshop masterpiece. If we like what you've done, we'll feature it as the header image for the Open Forum!
A copy of this image will be kept on my blog under the TAYPHOTOSHOP tag. Just submit your entry under my post for the current month under TAYPHOTOSHOP tag to be considered for the contest. We will use the base image for the entirety of the month, and on the last day of each month, we'll ask you to submit a new base public domain image to use for Photoshopping.
Please let me know if you have any questions. The first winner will be posted on the Open Forum for Monday, June 3rd (unless TUT finds one he likes and decides to use it for his weekend open forum).
Other than that, feel free to talk about life, love, or video games down below. You have to choose one. You can't have them all. This isn't some silly computer OR we're talking about here.
Continue the conversation at TAYCLASSIC where people go to post after hours, before hours, and during all hours, really. It's like your own personal 7-11 for random Kotaku comments.