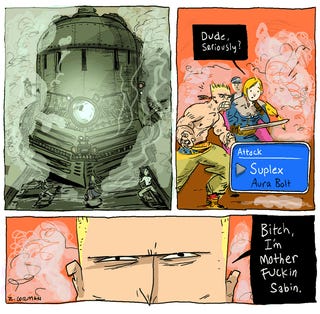 Muahahaha! I'm back! You'll all be glad to know that I have successfully subdued my captor and regained my rightful place as the poster of the Open Forum. It was a glorious struggle, but I came out on top, forcing her to submit as she writhed under the force of my might.
*Ahem*
However, in my mercy, I didn't finish her off completely, but we did come to an agreement that satisfies the both of us. We have agreed to work together for the benefit of TAY as a whole. You will see the fruits of this endeavor in the coming week (hopefully).
Anyway, I hope everyone had a great 4th of July weekend! I had to work on Friday, so it was only a 2 day weekend for me. At least I got Thursday off to relax. Spent a good amount of time playing Animal Crossing. I was able to open my Cafe, but I forgot to hit up K.K. Slider on Saturday. Kind of bummed about that... :I
What did everyone do this weekend? I want to know! Any awesome fireworks displays? Accidentally lose some fingers? Maybe it's unrelated to the 4th at all! Tell me anyway!
Also, don't forget to visit TAYCLASSIC where you have the power! If we like what we see, we'll feature you on the main page of TAY!