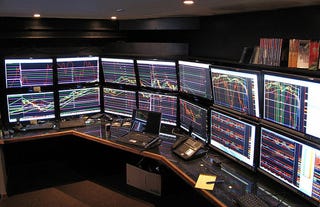 Pretty sweet digs right? Yep, sure is awesome for a home office I know... Yea this totally isn't mine, but I am working from home today. All snuggled up with blankets, League of Legends Championship Series on my TV, work and software on my laptop, fluffy cat on my lap, and Story of Seasons on my 3DS during breaks and slow times. Oh and we had two cans of Sunkist left and my mom brought home Korean BBQ from a Food Truck? TAY, this is #TheDream.


Question/Game of the Day:

Have you ever worked from home before? (Sure college students, you can feel included too if it's not the norm for you <3) What'd you think of the experience? Did you feel more productive, less productive? Were you distracted by family or did you create your own little hobbit hole full of awesomeness?

Second variant because I'm in a good mood: Where's your favorite spot to game? Do you like sitting out on the porch, watching the sun set, sippin' on a cool beverage? Perhaps you prefer the safety and comfort of your bed? Favorite couch? Bean bag chair? Do tell TAY, do tell.
Home Is Where The PC Is At Song of The Day: