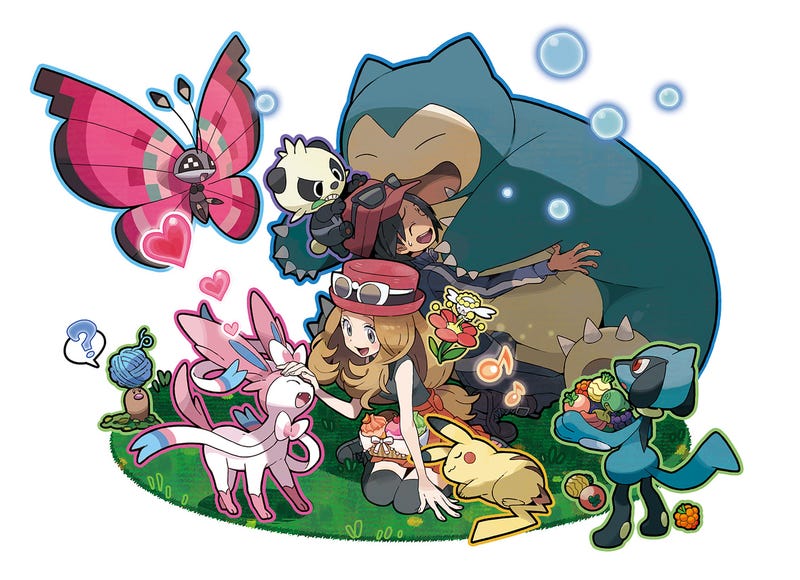 Welcome everyone to the last day of our PokéCountdown as of now we have less than 7 hours until the American release of the big game of the season! You lucky Europeans are just a few minutes away (and some already have it) from getting your hand on the latest adventure into the world of Pokemon, and our Asian friends have already ventured into the region of Kalos! It's time to celebrate! Can't you tell I'm hyped about this?
Actually I'm a bit scared too, all this hype ain't good heh! anyhoo there are some other stuff not related to Pokémon going on in the world, like the last stage of the World Cub Qualifiers, where some teams will book the last spots for the upcoming Brazil 2014 Tournament, but for me the focus still remains on one of my favorite franchises. So TAYter Tots and Tottetes, what are your plans for the weekend?
News Round up!
Today's news are exclusive to the theme of the week...
Well that's all the news I gave for the day! Nah just kidding I also got some news for the non-Pokemon enthusiasts!
Nach's Playlist for the Weekend!
Starting with the first route song from each of the previous generations!
Followed by your first encounter!
And finally the first serious battle you'll have after you start your adventure!
but hey! it's Friday in TAY Time Chat, which means... The album for the weekend!
La Marcha del Golazo Solitario by Los Fabulosos Cadillacs, a strange mix of jazz, bossa, latin rock, and a few hints of tango and milonga. Memorable tracks from the album:
57 Almas (57 Souls)
Los Condenaditos (The Little Damned)
Well I'm off to watch how my national team gets the boot and fail at qualifying, after that I'll watch some Bakemonogatari since I have just four episodes left to watch. In the meantime check the best Open Forum of the week, and nope I'm not biased cause it's all about Earthbound! Then you can head to TAY Classic and hang around with Sylverfist in The Off-TAYpic discussion! See ya guys and gals hope ya'll have a great weekend!