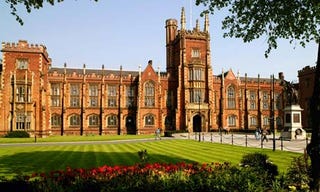 Hello everyone and welcome to the Thursday edition of the TAY Time Chat. Where you're free to talk about anything your heart desires along with fellow TAYrish(Yea that's right, that's what I'm using).
So Universities huh? I'm guessing some of you have went, some haven't and some are planning on going, am I right? Today was a busy day for me, had to wake up at 6am, suit up and head down to Belfast to have an interview with some of the Universities I plan on going to. Does anywhere else do this? Well I think it went pretty well. I went in with as much enthusiasm as I could muster up. I won't find out if I'm offered places until March, so I have a while to wait.
News Round Up!
BattleBorn's Super Shuffle!
God & Satan - Biffy Clyro
Ain't Nothing Like You - Blakroc
Joseph, Better You Than Me - The Killers
If I Had a Gun - Noel Gallagher
Machine Gun Silhouette - Jack White
Sonic Gif of the Day!