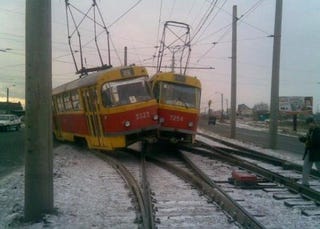 Bad Timing.
Just a quickie, I've still got some packing and housework to do before I make the trip to Guelph for the 4th birthday party of the daughter of our very good friends.
I love seeing our friends and we love to be apart of her birthday celebration, but what bad timing on the part of The Elder Scrolls Online beta. Didn't they know I was busy this weekend? Both the father of the birthday girl and I were playing the beta together, so that's some comfort, I think it would be worse if only one of us was unable to play this weekend. I just received an email that he installed the beta on an old laptop incase our wives go to bed early and we might be able to get a few hours online. For those who are playing, I'd love to hear your thoughts about any improvements they have implemented in the game. Also, no NDA anymore, so show off those screenshots.
Otherwise, it was a fairly quiet week for me and gaming. Besides a lot of messing around with Threes on my iPhone I didn't have a chance to play a lot this week.
I thought I was at the end of Dragon's Dogma: Dark Arisen, but it turned out to be one of those "fake outs" to make you think you had reached the end. After an awesome fight with TERRIBLE writing and AWFUL motivations for my character it seems to have at least changed up the world considerably and that will be a welcome change indeed.
The fake ending is always a problem for me when it is done in RPGs since I'm usually very ready for the game to be over (looking at you Skyward Sword, looking squarely at you) and the false ending really hurts my motivation to play on. Oh well, like I said, at least I'm moving on to new enemy types and the difficulty is finally getting to a point where I actually die now.
I managed to get my weekly game night in with my friend who we are visiting this weekend. Borderlands 2 is also getting tougher now which was so desperately needed. We cakewalked through the first 10+ hours and were really getting fatigued with the game. The repetitive travel of the game is far more tolerable when you actually have a tougher time getting from place to place. I am looking forward to returning to the game this coming Tuesday.
Hopefully I'll get home at a good time on Sunday and be able to sneak in a few hours of The Elder Scrolls Online beta before they shut it down. Maybe they will extend it to Monday as they did last time.
So what are you playing this weekend? Anyone around here get a key to the Chroma alpha? I was sad not to get one.