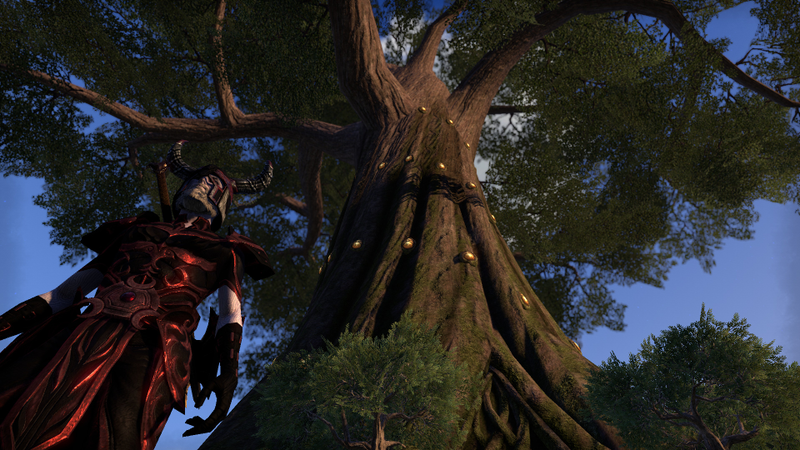 Changes
Last week was pretty much a bust for gaming for me. We've had never ending repair headaches around here (joys of homeownership) and my wife has been selected to be a part of a new test team at her work. This is great for her, but means I've had to adjust my schedule to take Xander to school. We only have the one car as my wife usually works from home and she now has to do a couple weeks of training in the office. Xander and I have to hoof it to school, but thankfully the weather has been wonderful.
I have terrible trouble sleeping as it is and disruptions to my sleeping schedule compounds the issue. So I've been walking around this week in a fog of exhaustion.
The only real playtime I had last week was with my weekly gaming session of The Elder Scrolls Online.
I wrote last week that I was starting to feel the twinges of exhaustion with ESO. Well I guess all I needed was a change of scenery to reinvigorate me. We've moved on to the second main area of the Aldmeri Dominion and there is nothing like new visuals to peak one's interest again. Also, this area is one veteran level higher, so the combat is definitely tougher. I'm glad my buddy chose to be a healer.
We stuck our heads briefly in to Craglorn, which is the large group area added to the game that is intended for veteran level 10 players. We promptly got our asses handed to us by the first pack of wasps we encountered and decided that we should probably come back later when we are a much higher level.
My wife and I also danced with Dance Central Spotlight most of the week. The fitness mode and new cardio and strength dances are really a wonderful addition to the game. 45 minutes in fitness mode has me worn right out and sweating buckets.
The game is still suffering some growing pains and there are still issues with some of the legacy tracks not transferring for free for some players, but Harmonix has been great with support, fixes, and communication to the community. They've also been really good about converting the legacy tracks over weekly and providing new content. It is hard to believe how many songs I have already and how little I've had to spend since I bought most of the songs for the previous versions on the 360.
I can't get over the fact that I get eight dances for the legacy tracks (which previously had 3-4 dances) and I don't have to pay anything. This is some of the best perks I've seen a company offer for previous customers. Harmonix is already known for great support on track importing in Dance Central and Rock Band, but this really puts them over the top. Dance Central fans don't need any more of an incentive to change on over to the Xbox One.
Hopefully this weekend will get us again to Canada's Wonderland. It is hard to believe the park will be closed for the winter in a month. I'm also really hoping I'll have a chance to get to my GTA IV tweaking that didn't happen last weekend. As much as I like The Elder Scrolls Online, I'm really jonesing for something different.
What are you playing this weekend?
(Edit: My wife just sent me the link to this)