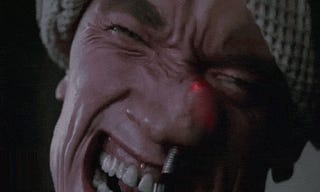 Tears Up + Health Down
Blech, I'm sick. It feels like someone poured cement directly in to my sinuses. Thankfully today is marginally better than yesterday, but I'm woefully lacking in sleep. I'm glad it is the weekend and I can curl up on the couch.
Despite getting sick in the middle of last week I had a chance to finish off a couple games, start a couple more and continue on with some favourites.
After finishing Wolfenstein (2009), which was ultimately loads of fun and had some great boss battles, I finally began to play Sly Cooper.
I missed Sly Cooper on the PS2, for whatever reason I just never got around to it. I bought the PS3 collection a few years ago and now I've finally started it. I was very interested in playing it as many people around here have had much love for the series and Sucker Punch certainly impressed me with the inFamous games on the PS3.
I'm not too far into Sly Cooper, having only just made it one level into the second world, but the difficulty is pitched nicely and the collectibles are important to gather and great fun to find. I'm looking forward to more Sly Cooper this weekend if I get some sleep. Do you have a favourite Sly Cooper game?
I also finished Orcs Must Die 2 with my buddy. That was so much fun! I only have the vanilla version of the game so I'll have to pick up the GOTY version (or the DLC) on a future sale to get some more levels for it. Highly recommended to play with a friend if you have the opportunity.
After finishing Orcs Must Die 2 we've moved on to Forced. This MOBA-style co-op game has been great entertainment so far. The co-op gameplay works very well and twin stick gamepad controls are always a welcome feature.
I have zero experience with MOBA games, so I don't know what Forced is like compared with other games. One nice feature is the control of the companion orb that is a great mechanic I'm not sure I've seen before. See the video below for a quick example of how the orb is used.
While sick I've been binging on The Binding of Isaac: Rebirth, which I haven't had a chance to play until now. I absolutely adore the original The Binding Of Isaac and I'm happy to see this version slightly enhanced and with native controller support. My only gripe is the loss of the original score. The replacement score is adequate but doesn't have the same charm of the original.
I'm not alone with my love for The Binding Of Isaac. If you haven't played it yet, you owe it to yourself to give it a try. While it might not be for everyone, the "just one more game" factor is extremely high. Plus, from start to finish it is relatively short and with the high replay value it makes for a fantastic pick up and play game. Also a great game on-the-go with your Vita!
I've also made some progress with Halo 2 Anniversary with my son. We have three more chapters before we are finished. We ran into another crash in Chapter 10 and I posted an inquiry on the Halo Waypoint website forums for a solution. One suggestion was a reinstall of the software. This is no minor process as the game clocks in at 90GB with part of that being a massive patch. So after starting the reinstall, watching the download crawl over Wifi, getting pissed off at waiting, finally being motivated enough to run 75ft of ethernet cable from the router through the ceiling of the basement and up through the floor to the family room, I was able to get the game reinstalled. Xander and I were able to pass the bug in Chapter 10. Though to be fair, we only encountered the crash once in Chapter 10 and I can't verify if it was a persistent issue. (unlike the crash we encountered in Chapter 7 that we verified a dozen times). I hope the suggestion that the crashes were caused by a bad install is correct and we won't hit any more issues.
So hopefully there will be more Sly Cooper this weekend and if I am not well enough for a long haul, then maybe some short visits to The Binding Of Isaac: Rebirth.
What are you playing this weekend?