Vacations Are Great, But It Is Good To Be Home
It's good to be back. I've missed my time with TAY and I have a ton of catching up to do. I hope everything is well with everyone.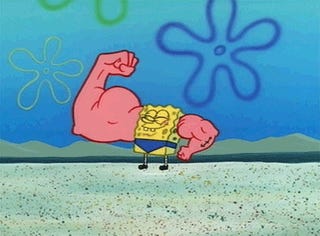 A BIG thanks to E1 Salvador and Spacegar for covering for me while I was away, I really appreciate their great posts. It was nice not to have to worry about posting since my internet was really spotty for the first week while I was away.
I spent the past two weeks in Florida with my family and my parents. We were visiting Disney World and Universal Studios. Seven days at the different Disney parks, three days at the Universal Studios parks and one day at the beach has me plumb tuckered out.
Of course my trip started off a little rough. My son was sick the week before we left and I seemed to catch his cold or a random bug while travelling. Despite wearing a mask on the plane (thanks for the recommendation Chiisaisuzume, at least the masks kept me healthy on the return flight - oh and a very happy belated birthday to you as well) I managed to pick up a nasty cold that seemed to hang on almost the whole trip. Though, a lot of the discomfort could have actually been due to allergies. I noticed that upon returning to Canada I felt almost instantly healthier and could breathe normally.
Florida was like a jungle though. Of course we were visiting during a record heat wave and the temperatures were almost hotter than the hottest summer days where I live in Canada. The humidity was brutal too, making it feel even worse. I don't know how all you folks who live there do it. I was so happy to return to the snow when my plane landed back in Canada.
The Disney parks were great, though the rides were perhaps a little too tame for my tastes. However, it is definitely a grand spectacle and a great time throughout the massive parks; they really do deliver on the entertainment.
My favourite Disney parks were the Animal Kingdom and Hollywood Studios. Animal Kingdom is a fantastic zoo and I'd highly recommend the Kilimanjaro Safari to get a wonderful close up experience with the animals. Animal Kingdom also had one of my favourite of the Disney coasters, Expedition Everest. The food there is great too (unlike many of the other Disney parks), especially in the Yak and Yeti restaurant. Animal Kingdom has definitely spoiled other zoos for me now. Mixing it up with some rides and great restaurants at a zoo is a fantastic idea.
Disney's Hollywood Studios was also pretty cool with great movie experiences like the Star Wars - Star Tours and the Muppet*Vision 3D. This park also has my favourite Disney ride, the Rock'n'Roller Coaster Starring Aerosmith, which has to be the most impressive indoor coaster I've ever ridden. The Tower of Terror was visually very impressive, but as an actual drop tower it could have had a little more terror. Also, if you go, don't miss the Indiana Jones stunt show, it is definitely worth checking out as are the great shows and programs housed in the "Magic of Disney Animation" attraction (that's where we met Baymax).
Epcot was surprisingly fun and educational (without being boring) and made me feel a little better about pulling Xander out of school for two weeks. Mission Space was a definite highlight with a bone crushing space launch simulation. Epcot even has a place where you can try out different soda pops from around the world (pleasure may vary, WTF Italy!?)
There was also some amazing food and features at the different international pavilions at Epcot. Except of course at Canada's pavilion. That was so amazingly crappy compared to all the other countries. I feel compelled to write my government and ask them why they would blow such a prime tourism advertisement opportunity by continuing to show people a film from the 80's with such outdated information and footage. Every other country had such amazing stuff and Canada would still sell you maple syrup, hockey jerseys, and stuffed moose toys. *sigh*
My least favourite park was actually the Magic Kingdom. This park definitely has the lamest rides and while I know this park is geared for younger children, only Space Mountain and Big Thunder Mountain Railroad offered even the tamest thrills. Some of the attractions seemed outdated and many have just worn out their appeal. I don't know how much peyote would be needed to make the Country Bear Jamboree more appealing and don't even get me started on A Small World.
Universal Studios was much more my speed. The content is a little more mature while still being family friendly. Many of the "rides" are 3D movies that you experience while riding in carts that bounce you all around, the effect is very convincing and exhilarating. From escaping Gringotts with Harry Potter, to thwarting Sideshow Bob with The Simpsons, these rides are really worth the price of admission. You really feel a part of the action web slinging with Spiderman or battling Decepticons with the Transformers. We went back to several of these movie experiences numerous times and enjoyed the movies even on repeat viewings.
The actual rides at Universal Studios and Adventure Island are also a little more like you would expect from a theme park. The Incredible Hulk roller coaster was a great thrill that almost wrecked my pushing-70 father. The Dragon Challenge dual coasters in Hogsmeade were also great and it was fun to try out the two separate coasters that twist and turn within each other.
We got soaked on the excellent water rides and be warned, you really will get soaked on those ones. I wished I brought a change of shoes and underwear those days.
Of course the Harry Potter stuff in the two Universal parks are the big draw and they didn't disappoint. Diagon Alley in Universal Studios looks like it was ripped right from the movies and features the great 4D Escape From Gringotts movie ride. Xander had an amazing interactive experience at Ollivander's Wands when he was chosen for a live action wand selection experience that blew an eight year old boy's mind. I spent a great deal of time in Borgin and Burke's shop, found in Knockturn alley, shopping for those darker gifts.
Then there is Hogsmeade at Universal Studio's Island of Adventure park. This is a wonderful visual experience that puts the visitor right in Hogsmeade village with all the shops and taverns from the books while in the shadow of the impressive Hogwarts castle in the distance. For the Harry Potter fan, this stuff really blew me away.
If you have the opportunity to go to Florida, don't pass up Universal for Disney. I have to say, while I really enjoyed the different Disney parks it was Universal Studios that really made the vacation magical. We are looking at more theme parks for future trips, anyone in the U.S.A. that has a great park near you that deserves a visit? We need rides that scare the poop out of you.
I didn't have a chance to play anything while I was away, other than some Uncharted: Golden Abyss on the plane (which is very impressive so far). Almost all of my time in Florida was theme parks or sleep.

This weekend is going to be busy with post-vacation catch-up but if I do get a chance to play something I'm looking forward to some of The Elder Scrolls Online and I'd like to polish off some Sly Cooper. Hopefully I didn't get turfed from too many guilds in ESO while I was away.
What are you playing this weekend?