Leveling Up The Humbugs
Happy Weekend TAY!
Happy holidays to those of the Christmas persuasion. I don't celebrate Christmas but still get a lot of Christmas traffic with family visiting my mother-in-law (who lives with us). I've been busy all week with prepping the house for visitors and getting all the food needed for the masses. The big celebration for us is on the 28th with my son's 10th birthday. He wants to hit Dave & Busters and Rogue One: A Star Wars Story for his big day. (who has the best kid?)
I'll be busy this weekend readying the house for the second round of guests coming for the birthday, but after the 29th things should return to somewhat normal around here. (which is code for more game time for Datacide).
I really didn't play much at all last week with all the busyness. I squeaked in an hour or so of The Witcher 2 and I've been having fun getting acquainted with the second city in the game. The city layouts in the Witcher series always seem to take a little more time to wrap my head around compared to most RPGs I've played.
I also played a tiny bit more of Overwatch and I'm slowly getting more comfortable with Reaper. My kill count per game is on the rise and I've now seen a few more of the levels. The last game found me with a great group of people and we actually managed to kick some ass for a while.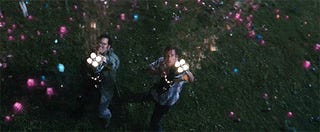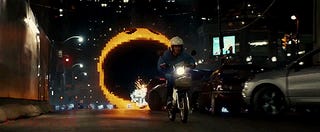 Last weekend my family finally watched Pixels (the Adam Sandler movie). I was aware of the negative press going in but we all found the movie a ton of fun. My son was weaned on retro games and both my wife and I are over 40, so this movie really catered to us. Yes, it is silly and yes, the movie logic isn't solid...but damn if it wasn't a great sendup to the old arcade days. Plus, the visuals in Pixels are amazing and I generally enjoy most Adam Sandler movies I've seen. If you are old enough to have spent serious time hanging in arcades in the 80's, it is definitely worth a watch.
I likely won't be playing anything this weekend but I'll be having loads of fun on Wednesday. I hope all of you spending time with family and friends this weekend have a wonderful time and I hope much loot is gained. Safe journey to those who are traveling to be with family or for those lucky enough to be on a holiday vacation. I'll see you all back here next weekend for New Year's Eve and we can raise a glass to the craptacular year of 2016.
So, if you have the time to spare, what are you playing this weekend?