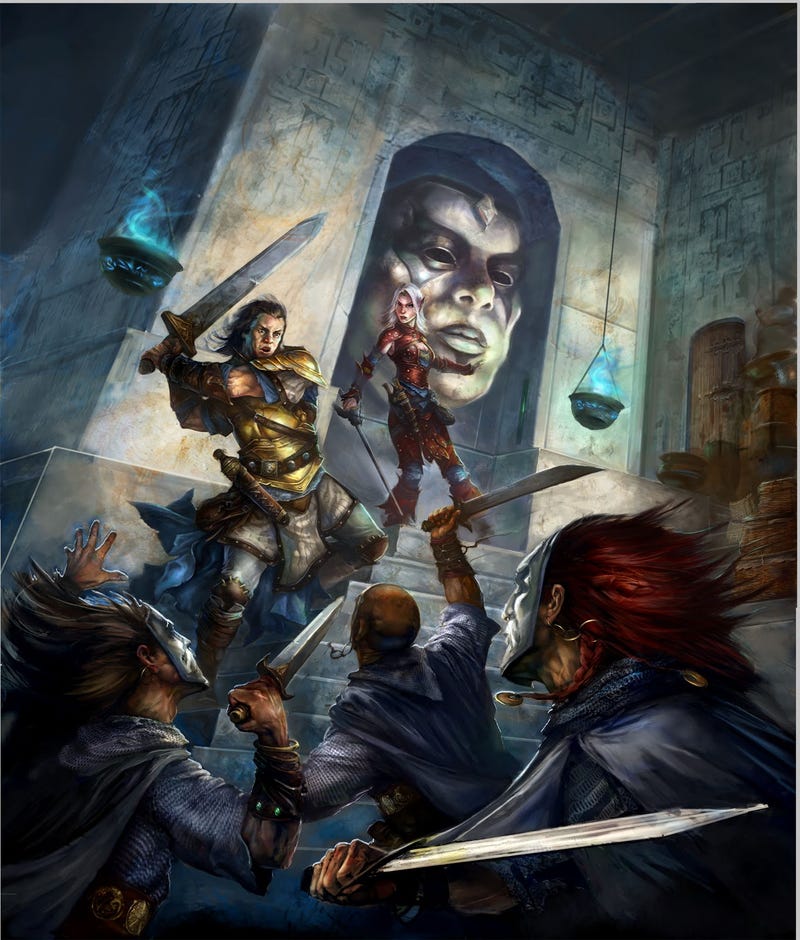 Hello! Tomorrow is the day, my players. Hopefully, you've thought about how your character fits into life at Diamond Lake. We should be good to go for playing tomorrow at 8pm. So far, I have characters for Stygian, LoserMLW, and Novi. Anyone else interested in playing ( detective plunkett, gar, pikathulu if he's changed his mind) needs to get their characters in to me tonight. Any scheduling problems you may have, lease let me know.
Here is the link for the game on roll20. To forewarn, I didn't have exact maps to use, so the map is a hodgepodge of different maps and tiles thrown together. Stygian and Loser's tokens are made and already on the map ( Novi, I'll get yours made and added tonight).
Enjoy your last night of relative peace in Diamond Lake, adventurers. For tomorrow, the Age of Worms approaches.
UPDATE: Okay, the group is full for the time being. I have Novi, Stygian, Loser, Tommy MF, Detective Plunkett, and Rody2k6. Gar, if and when you see this, you can still join, but then that is the absolute cap.
If this goes well, and the others who expressed some interest would like, I would then be willing to set up another game another night of the week for another party.