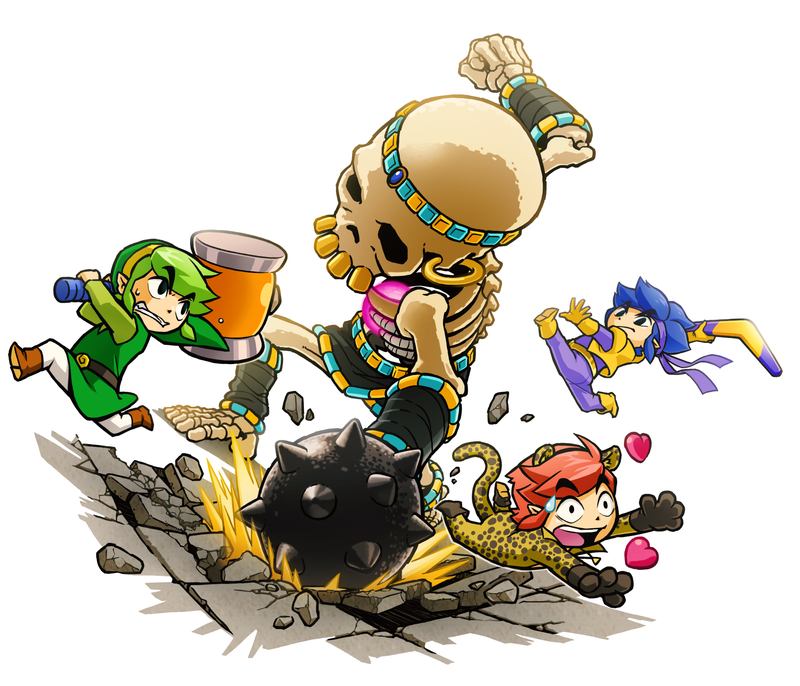 Hey everyone! Welcome to the Graveyard Shift, the nightly hang-out hosted by Kotaku's reader-run blog, TAY. This is a place to talk about anything - your lives, your gaming habits, or whatever else you desire. Hop on in and join the discussion! When you're done here, you could always go check out the articles over at TAY or TAYClassic! Or, if this is your first time at TAY, please check out this TAYtorial!
Hello there TAY! It's me Nach! For a third time today I'll be hosting some sort of open forum post. Hope you're not tired of seeing my name around here, cause I know I am.

Anyway it's Friday night! What are your plans for the weekend? Feeling adventurous, trying any new foods? Don't you think the Cheetah Link up there is the cutest thing ever?!
Video games more than any other medium treats us to numerous costumes, from the 2014 Furry collection for Street Fighter IV to the likes of Costume Quest, and let's not forget the swimsuit edition of Fire Emblem Awakenings! What are some of your favorite costumes, re-skins, etc. you have seen in a game?

Don't feel like talking about costumes and different attires? Feel free to talk about life, love, gaming, or whatever else you desire. The Friday Graveyard Shift is now open!
Also, be sure to check out some of TAY's fantastic features, such as: