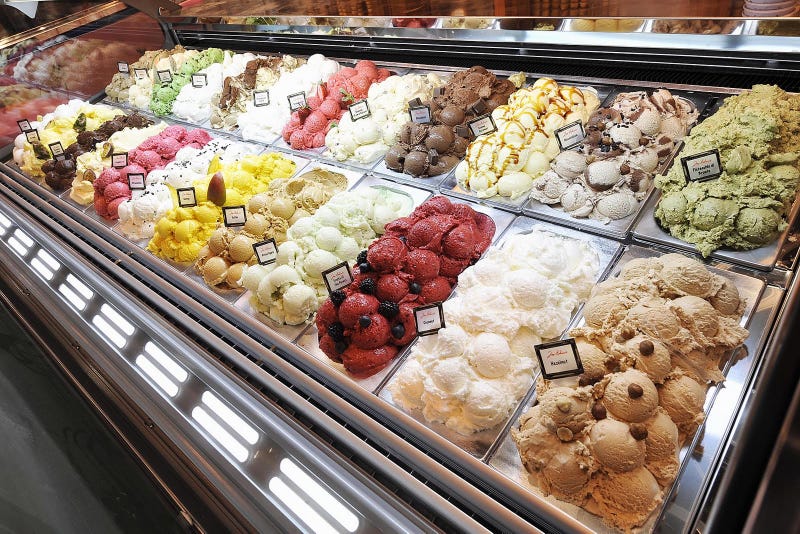 Hey everyone! Welcome to the Graveyard Shift, the nightly hang-out hosted by Kotaku's reader-run blog, TAY. This is a place to talk about anything - your lives, your gaming habits, or whatever else you desire. Hop on in and join the discussion! When you're done here, you could always go check out the articles over at TAY or Ani-TAY or the random blips of TAYClassic! Or, if this is your first time at TAY, please check out this TAYtorial!
Oi TAY, like I said on today's TAY Time Chat, I've been all over Miami today. I'm currently at my university's main campus, which is 45 mins away from home. To make things worse, I'm super hungry T.T and I'm craving some gelato... but there's no good gelato around here... *sigh*
Also I'd love to have a Shake Shack burger. Or any kind of burger... I need food.

Which brings me to tonight's topic, cravings of the food kind. What are you craving right now?
(Pardon for the lame topic)

Tonight's jam may is... ummm... *yawns*

As always, feel free to Talk Amongst Yourselves, specially if you are hungry like me (or you don't like tonight's topic as much as I thought you would)! It is the Graveyard Shift, after all. Don't forget that the IRC Channel is always around for you to carry out discussions as well. If you wanted to give an admin, author, and/or friend/enemy a shout: You can find them on the DirecTAYry.