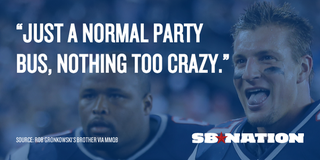 Welcome to the Graveyard Shift, hosted by Kotaku's reader-run blog,TAY. Feel free to join in the topic discussion, or comment about anything. Feel free to check out the other articles on TAY, AniTAY, and TAYClassic. Is this is your first time on TAY? Then check out this TAYTorial!
Hello my friends. I have agreed to alternate doing the Graveyard Shift post with Almighty Duke on Wednesday. I hope we can all be the best of friends on this fabulous Wednesday evening. We might hate each other on Thursday, but we will deal with that when it comes.
A couple of topic ideas for this evening. What Winter 2016 anime are you looking forward to?
This is what the Winter 2016 seasons has coming up. I am psyched for Assassination Classroom Season 2. I plowed through Season 1 on Funimation.com and then barreled through the manga. I love the story, the characters, the humor, the heart, everything about this series. I found the trailer for Season 2 online and it got me pumped.
So what anime are you excited about?
If that doesn't interest you, then how about this. What are your goals for the New Year? What do you have high hopes of accomplishing in 2016?
I want to get additional technology certifications. I have my CompTIA Network+ but failed the A+ test. Rather than focus on A+ again my plan is to get the Security+ then move to either a Cisco or Microsoft certification. I also want to get into cosplay. I've never done one before and I want 2016 to be my first year. I take part in an organization that does sword fighting using medieval style boff weaponry called Tri-Point Sparring. At our last practice we talked about doing a Fairy Tail cosplay group for the next IzumeCon in Oklahloma City. I said I wanted to do Natsu, but unless I lose a lot more weight and get some abs, it would be Natsu after he discovered the Golden Corral. I am going to be 36 and long past the point of caring if anyone sees my gut so i may go ahead with it no matter what. So what about you guys, what are your hopes and goals?
If none of those topics interest you, remember this is Talk Amongst Yourself so discuss whatever you would like.
Don't forget to stop by our Discord Chatroom if you want to have more a more rapid-fire conversation with fellow TAYers! And, if you want to talk to an Admin or Author about something and don't know how to reach them, you can look them up in our DirecTAYry.
Since it seems to be a tradition to include music in this post, here are some videos from the Japanese artist LiSA, the stage name for Risa Oribe. I've been getting into her music recently, and been a fan since I first heard her on Crossing Field, the first OP for Sword Art Online.

This is Oath Sign the first OP for Fate/Zero.
Lastly, here are Rising Hope & Akogare Bouenkyou from the Launcher album and the single Traumerei, some of my favorite non-anime songs she's done. And if they are from an anime, let me know, because It's one i've not seen.
---
---