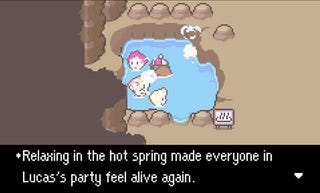 Hey everyone! Welcome to the Graveyard Shift, the nightly hang-out hosted by Kotaku's reader-run blog, TAY. This is a place to talk about anything - your lives, your gaming habits, or whatever else you desire. Hop on in and join the discussion! When you're done here, you could always go check out the articles over at TAY or TAYClassic! Or, if this is your first time at TAY, please check out this TAYtorial!
It's finals week... and I'm going to assume that most of the peeps around here are in full stress mode, so I decided to keep today's TAYveyard simple. No complicated topics or a excessively long body.
For tonight's topic, let's suggest the best relaxing music in video game. Like for example, Aquatic Ambience from the DKC series
Or what about the 1st World Map Theme from Final Fantasy IX?
or the soothing waltz from Rosalina's Comet Observatory?
So yeah just try to catch your breath amidst all these final exams and papers... and if you don't like the topic just feel free to talk amongst yourselves about anything, be it music, love, food, etc. The Graveyard Shift is now in session.
Also, be sure to check out some of TAY's fantastic features, such as: