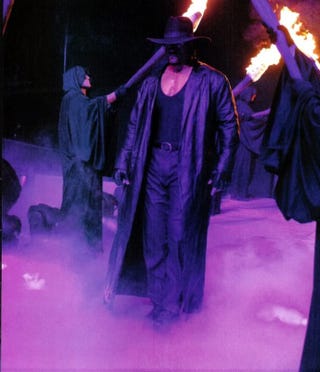 Emerging from the fog, the shadowy figure approaches. That figure? Why none other than your resident cryptkeeper himself, JB!
Tonight's Midnight Society topic: your favorite creepy moments in non-survival horror games.
There were quite a few moments throughout the most recent Tomb Raider game where the atmosphere presented may as well have been survival horror. Many of those moments felt far creepier than even recent entries into survival horror.
Another example would be Mass Effect 2, and climbing aboard the dead Collector's ship. The soundtrack really helped set the mood for the dark and very creepy interior.
So, to you, I ask: What are your favorite horror or just plain creepy moments in games not designed as survival horror games?
Feel free to discard all of the above and just talk about whatever in the comments.
The Graveyard Shift is not responsible for your job loss, late night procrastination, or that weird feeling that someone is always watching you. Dont forget TAYClassic for all your random posting needs! For those new to TAY, here's a handy-dandy TAYtorial!