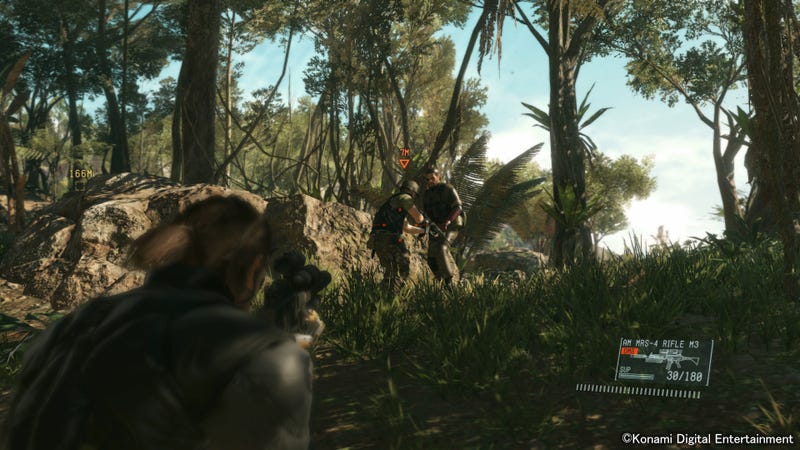 Following a fantastic series of presentations at Tokyo Game Show, the large majority of us who don't speak Japanese had to wait a while for the English demonstration of the Tokyo Game Show mission of The Phantom Pain to be released before we could truly understand what was going on.
And now our wish has been granted. Gamespot has their hands on the English Demonstration of the very same TGS mission seen during Konami's presentations, and is very kindly hosting it for us all to see.
So pull up a chair, grab some popcorn and sit back doing what all of us Metal Gear fans are used to; Watching the game, and having little chance to actually play the game.