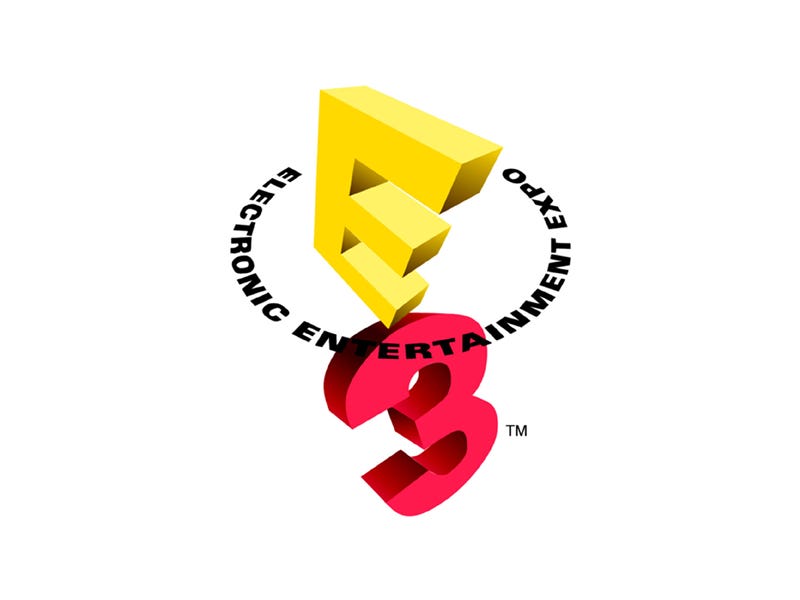 It barely seems like yesterday since Aisha Tyler had #girlwood, Sony fired shots across Microsoft's throat, Mega Man arrived in our Smash Bros and we saw the most excited man about Peggle 2, but it's almost time for it once more!
On June 12th, The Electronic Entertainment Expo returns to the Los Angeles Convention Centre, a scant hundred days from now. A lot has changed since then, with the Xbox One and PlayStation 4 joining the Wii U in the 8th Gen arena, and the launch or imminent launch of most of the games previewed or announced at the show.
Last year I watched all five big presentations (Sony, Microsoft, Ubisoft, EA and Nintendo) and it was great riffing over it with some friends. Perhaps we, as TAY, could do similar this year thanks to the marvellous modern technology that is IRC. Something to think on closer to the time when we know more about the schedule.
For now though, with one hundred days left what are you hoping to see at E3? What would you hate to hear announced? What thoughts stick with you from last year's convention, and what are you going to be keeping your eye on?
For me, with a 3DS and a Wii U, I'm going to be watching Nintendo and Ubisoft closely. The latter has shown stronger support for the Wii U than other third party publishers, but will the delay on Watch_Dogs change that? How will Child of Light do on the system?
As for Nintendo itself, by that point three of their four big first party games would have launched on the console (Super Mario 3D World, Donkey Kong Country: Tropical Freeze, Mario Kart 8), so I think we'll see a release date for Super Smash Bros, as well as release dates for Bayonetta 2, Sonic Boom, a more tentative date for Monolithsoft's next game and Hyrule Warriors, and information on SMT x Fire Emblem. I think we will also see more indie game announcements, building on that section of their Direct video last year.
The Big N are going to have to bring their A-game to E3, and it remains to be seen if they will combine a return to stage presentations with other Nintendo Directs over the course of the event. I know what I'd like to see from them, but those who hope are more easily disappointed.
With games coming out for the PS3 in 2015, I think we'll not see any change in Sony's PS3 policy but perhaps Microsoft might. The last of the current crop of cross-generation games should be out by then, so I'm not sure if we'll see any 360 exclusives.
I predict a release date for Mirror's Edge 2 from EA, which is the main title from them I have any form of interest in.
I may go into more detail on my Nintendo predictions in the comments, but for now do like the site name and talk amongst yourselves.
(Oh, and say it with me...)