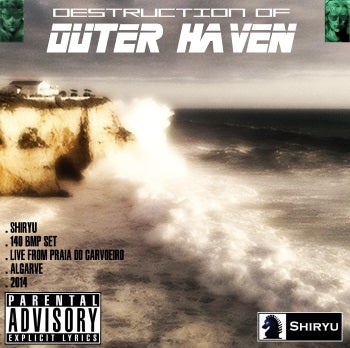 All right TAYlanders, after writing for you for the past seven and a half months, it is time for me to go under the radar. I leave with you my latest live set, the fourth of the series: "Destruction of Outer Haven"!
It begins with Bach, it ends with Bach but in between is sheer 140 bpm madness. Pure, unrefined sweet, sweet Shiryu madness. Pick your poison from the choices below.
Free MP3 Download - Bandcamp LossLess Purchase - YouTube Stream
Your neighbours will love it, so play it loud! I leave you with some wise words of advice: Never work for eleven and half months straight with no vacations. It's just inhuman.
I am unsure when I will be back but you can count on some "Hyrule Warriors" videos when I do. But from tomorrow, it's all beach, retro games and making even more new music for me. No WiFi! Limited cell phone coverage! The simpler days... the Game Boy days! Here is a random photo of Arino from the "Super Mario Land" challenge:
Farewell, dudes & dudettes! Play Hard, Play Loud! ᕦ(ò_óˇ)ᕤ
*OMAKE* Tell your friends my insanity extended to Summer Sales at Bandcamp too!