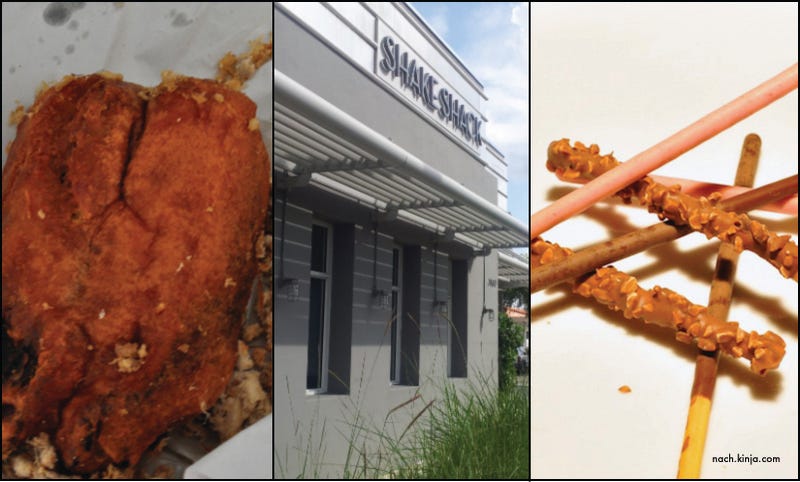 Hello fellow TAYers and people of the internet! Welcome to my view on food! You know as a hipster I've never embraced my true persona since you know... I've never posted any foodie review isn't that absurd? I mean I have let down my people! But fear not! That trend will change today! Because today I will talk about food... but hey I have to make up for the time I wasted talking about cool stuff like video game and non indie music bands!So here I present... something that has never seen before... a Triple SnackTAYku!A post filled with so much yummyness that will make your belly ache from consuming itself! (I know.. that didn't make sense at all) but it will definitely give you a heart attack from obstructed arteries! So with no further ado! here are my SnackTAYku Reviews!
(Click on the links for each SnackTAYku, cause it got Kinja'd and won't show the related posts)
First SnackTAYku: If it's not a Duncan then it's not a Yo-Yo! or This might be the nastiest meal I've ever had in my life!
What do you get when you mix two slices of fried plantain and put in between them mozzarella cheese, ham and some pulled pork. Oh and then you take this sweet sandwich-like-meal and submerge it in batter to be fried once again!

Probably a heart attack... If you don't die from your first bite, then your second will probably do it.
Second SnackTAYku: A shack with a southern flair!
I despise going to Miami, the traffic, the lousy drivers, the burning sun tearing apart your retina, but there's one place where I know I can go and enjoy my time in the Magic City. That place is Shake Shack, with three locations in S. Florida the Shack is quickly becoming the place for eating hamburgers and having a good time with friends.
Third SnackTAYku: *POK* that sound! Need MORE! It's a triple Pocky Review!
Wandering through the aisles of my local Target store I stumble upon three little rectangular boxes, it was under a category that says "Productos Hispanos/Hispanic Products" it gained my curiosity because that label in the box didn't sound Hispanic at all! So I pick up one of the boxes and start reading the text on the back on the box and it says... Made in Japan, I check the aisle... "Hispanic", the box "Japan" I know of a theory that the Native Mexicans were originally Asians, but this is outrageous! I was confused so I write up my friend and say "hey.. so i found this thing called Pocky and it comes under three different flavours, the weird thing is that the guys at Target labelled it under the wrong category... is this a rip-off or the real deal? Should I buy it? If so which flavor do you recommend me?"She didn't answer me on time, so I left the store.